Dear friends of 3 Flowers Healing,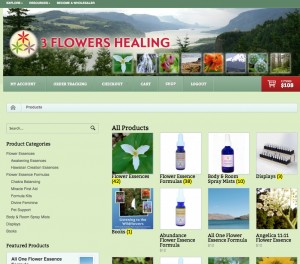 We are so excited to announce our new site! Our new features include mobile smart phone shopping features, up-to-date shopping cart system and integrated blog! Thank you so much for your patience as we have had a year of technical difficulties with out site as the shopping cart system we used to use was no longer supported. We hope you will enjoy returning and discovering our new site! We've highlighted our top products and will soon be adding the variety of hundreds of unique flowers that you have known and yet discovered.
We look forward to your feedback and hearing from you soon!
The 3 Flowers
Jesse, Tricia & Camilla!