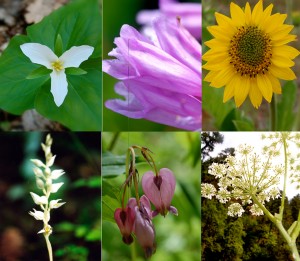 Flower essences (flower remedies) are a form of vibrational or energy medicine. Each flower holds a specific healing energy pattern that balances discordant energy patterns.
Flower essences release stress. They work by strengthening, repairing, and realigning your electrical energy system or nervous system.
Flower essences help you cultivate healthy beliefs & attitudes. They open your awareness and understanding of how your thoughts and beliefs can create stress. Focusing your thoughts in a more positive way is a powerful path to wellness.
Flower essences help create emotional balance within. Helping you resolve and release the past. By freeing fears, anxiety, chaos, stress, and wounds, healthy balance is restored.
Flower essences offer Soul Therapy. They are grounding and spiritually opening and nurture your soul's growth. They bring self-worth!